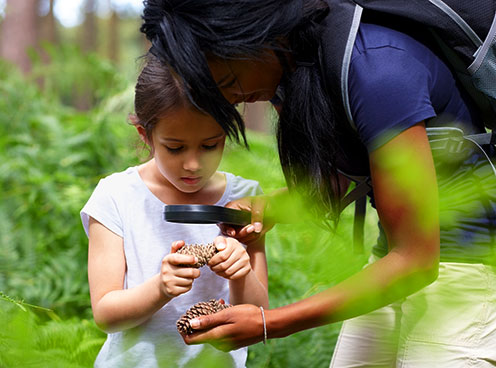 Reading and writing happens across the curriculum, including the sciences. This summer, strengthen children's literacy, inquiry, and problem-solving skills — and connect kids with high-quality nonfiction and informational books.
What you'll find here:
River Rangers! A book-based science adventure
Explore, read, play, invent, build and learn — all about water and the rivers and streams in your community. River Rangers is a 5-day program that connects books and writing with hands-on activities and other active learning opportunities. Our downloadable toolkit has all the resources you need for your summer program or at-home learning.
Get the River Rangers Toolkit here >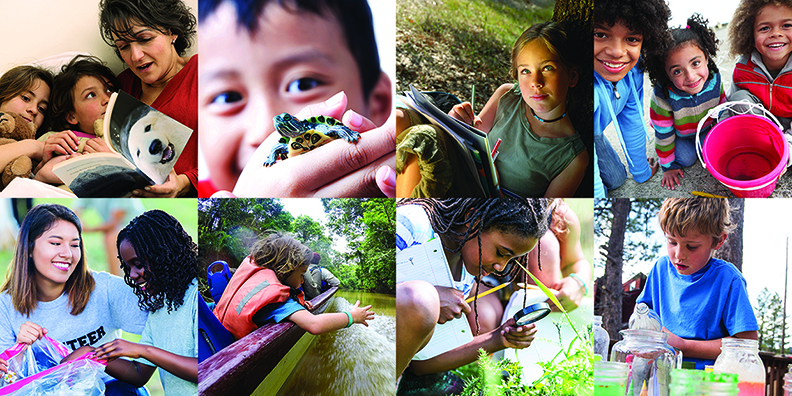 DIY science camp: weeks of fun and learning!
Parents and summer program staff! Looking for ways to bring more science into your summer learning activities? We've got some cool ideas for warm summer days. Choose a topic below, then explore the hands-on activities. You'll also find recommended fiction and nonfiction books plus theme-based apps and websites to deepen the learning. (Find lots more books and activities by browsing our complete library of Science, Nature, and Math themes.)
Begin your adventures by selecting a topic below!