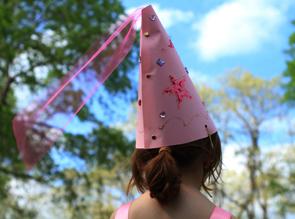 To ward off the learning loss that many children experience over the summer, Start with a Book offers parents, caregivers, summer program staff and librarians lots of engaging ideas for getting kids hooked on reading, exploring and learning all summer long — and beyond.
Start with a book and launch a young reader this summer
The free resources from Start with a Book build on what young children already like — dinosaurs, building, animals, sports, superheroes and music — so that parents, camp counselors, and others can have fun and interact meaningfully with children while helping to strengthen their reading skills.
What you'll find on the Start with a Book website
While designed with families in mind, Start with a Book also has a place in libraries and summer camps. Local organizations working with children in kindergarten through third grade are encouraged to take advantage of these free resources and adapt activities to group use.
How to use Start with a Book
Here are some ways you can use Start with a Book for read alouds, writing, hands-on activities, and real-world explorations that stretch the imagination, build problem-solving skills, and help strengthen a child's vocabulary and knowledge of the world.
Link to us!
If you love Start with a Book and want to share it with your audience, just download this web graphic to use on your blog or website.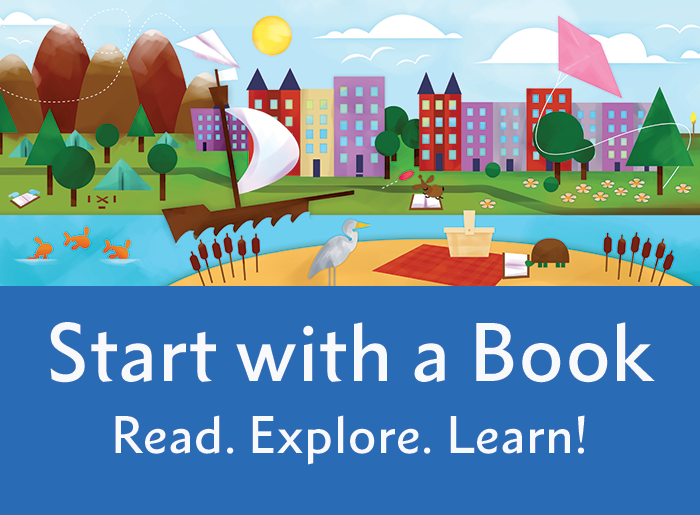 About Reading Rockets
For more than a decade, Reading Rockets, the award-winning national multimedia literacy initiative from WETA Public Broadcasting, has provided parents and educators with information and free resources on how young kids learn to read, why so many struggle, and how caring adults can help. In 2012, Reading Rockets introduced Start with a Book, a companion website that uses books as a launching pad for exploration, conversation, and real world learning adventures.
The Reading Rockets project includes PBS television programs (also available online and on DVD); online services through ReadingRockets.org and the bilingual site ColorinColorado.org; professional development opportunities; and a robust social community on Twitter, Facebook, YouTube, and Pinterest. The project is guided by an advisory panel made up of leading researchers and experts in the field of reading. The major funder for the Reading Rockets project is the U.S. Department of Education, Office of Special Education Programs.
Learn more about Reading Rockets >
Contact us
If you have questions about Start with a Book, please contact us at: info@readingrockets.org.
The Park Foundation, Inc.
Start with a Book is made by possible with generous support from the Park Foundation, Inc. The Foundation is dedicated to the aid and support of education, public broadcasting, the environment, and other areas.