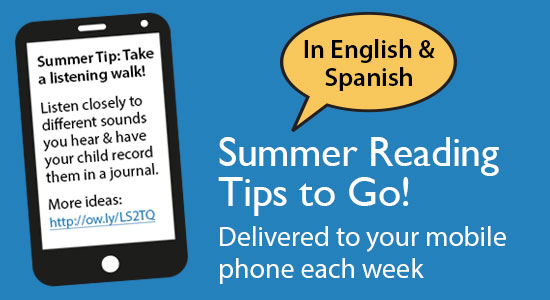 Sign ups for Summer 2019 begin on May 15th. Be sure to come back in May to sign up for another summer season of learning tips, in English or Spanish!
Do more reading, talking and exploring in the summer!
Our summer learning tips provide ideas to jumpstart reading, writing, and simple science activities for you and your child. You'll receive 3-4 text messages each week, all summer long. We hope these tips will help you and your kids have a summer full of learning and fun!