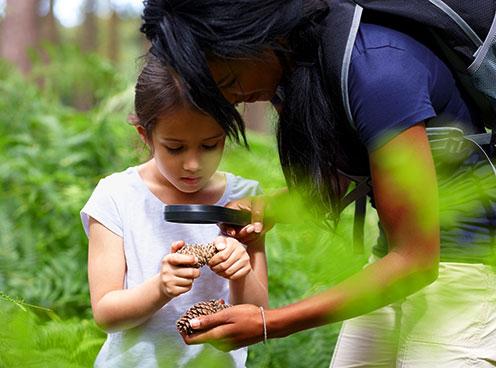 Reading and writing happens across the curriculum, including the sciences. Using our free toolkits and guides, you can help build children's background knowledge while strengthening literacy, inquiry, and problem-solving skills. You'll also be connecting kids with our favorite high-quality nonfiction and informational books.
What you'll find here:
Bird Buddies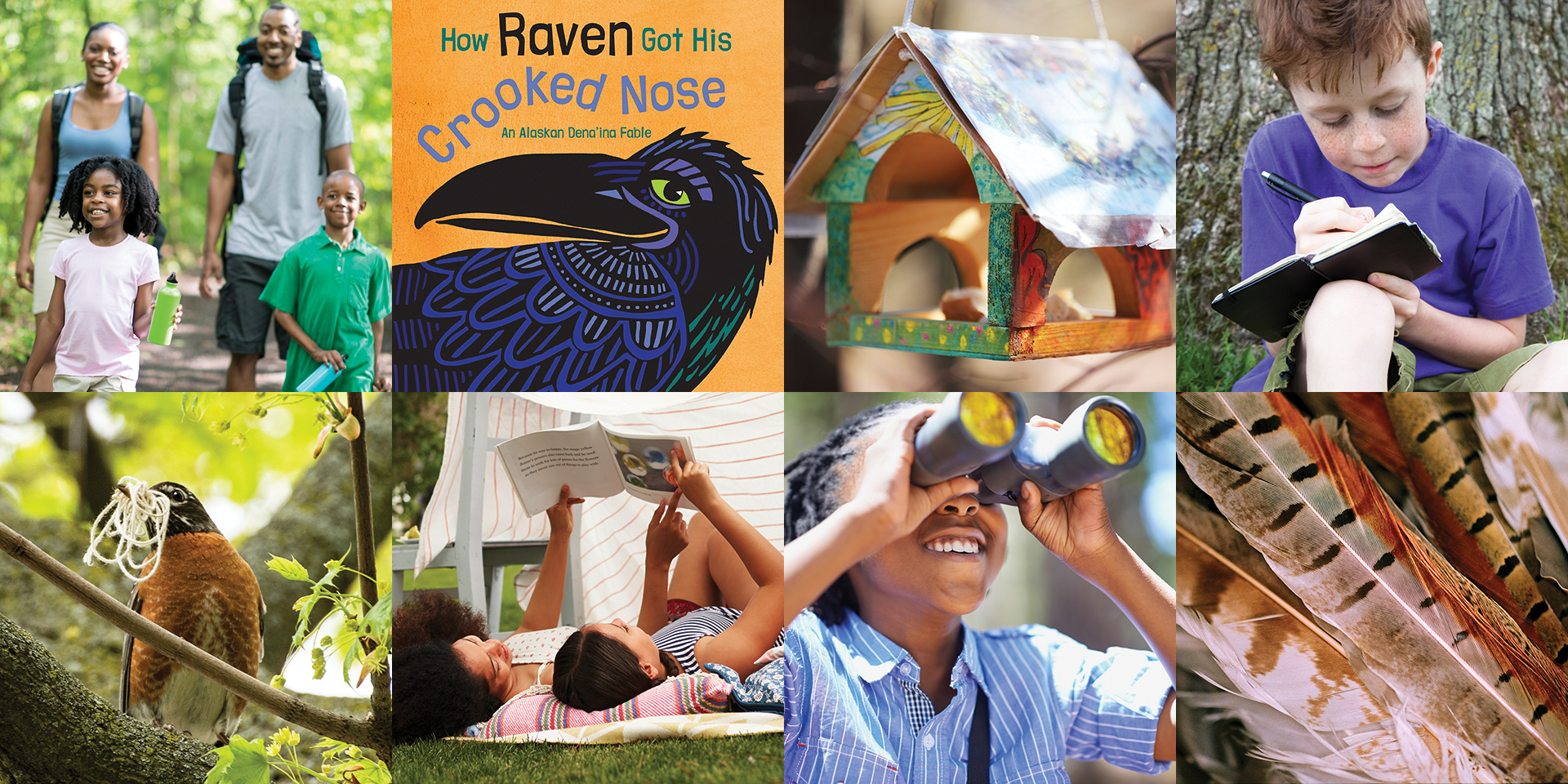 Learn about the connection between birds and dinosaurs, fantastic feathers, finding food and hunting prey, bird brains, nest-building, bird songs, and how we can protect birds and their habitats. Take a daily bird walk, set up an observation station, and start a personal bird journal. Bird Buddies is a 5-day program that connects books and writing with hands-on activities and other active learning opportunities. Our downloadable toolkit has all the resources you need for your summer program or at-home learning.
Space Rangers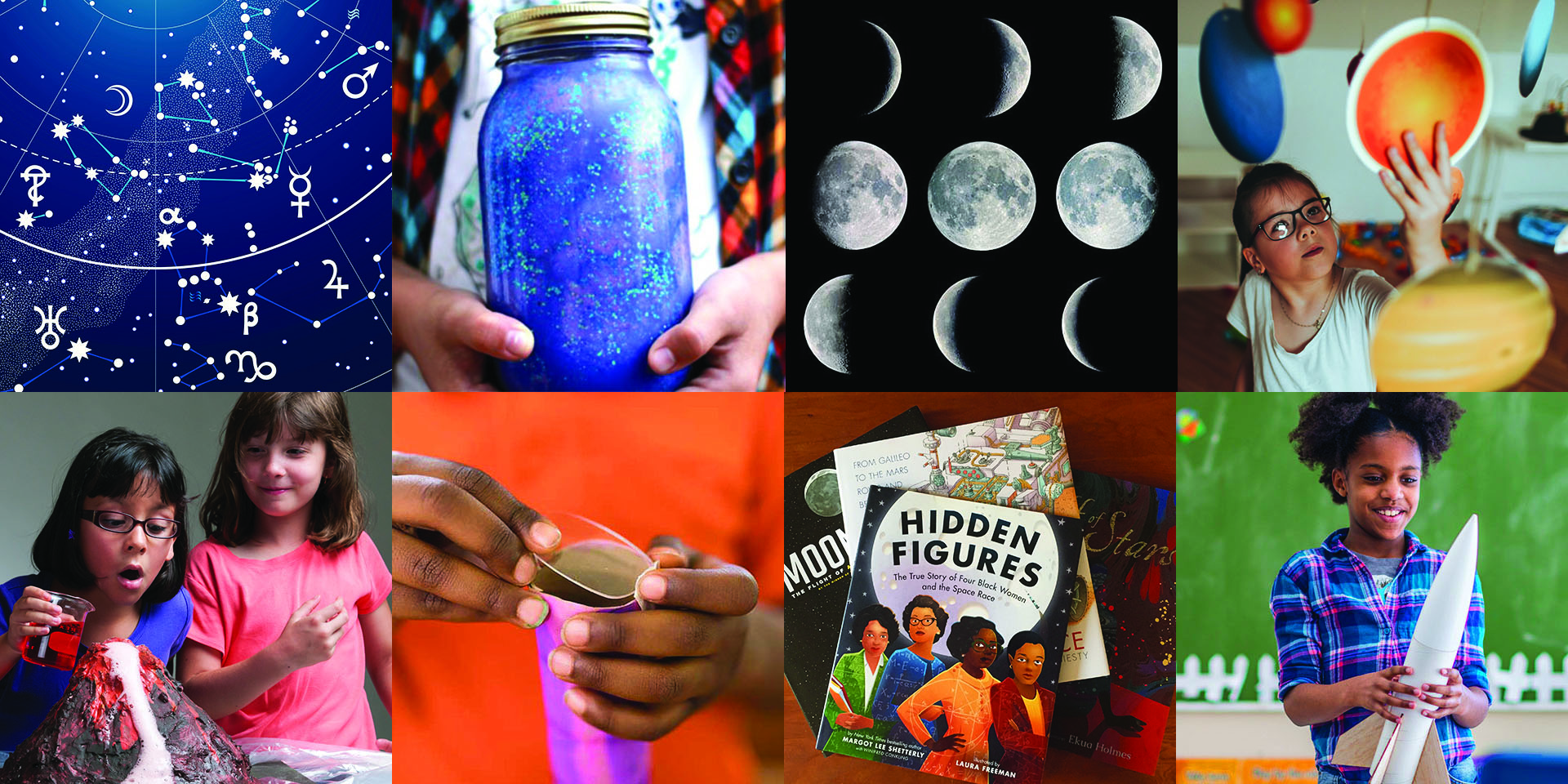 Where do stars come from? Why does the moon change shape? What is the solar system and why is the sun at its center? How big are all the planets? What is gravity, and is there gravity on the moon and the planets? What's it like for astronauts to live and work in space? Questions around space seem to be as infinite as the night sky itself. Our 5-day Space Rangers program includes dozens of carefully chosen fiction and nonfiction books, hands-on activities, writing ideas, and educational media to deepen the learning.
River Rangers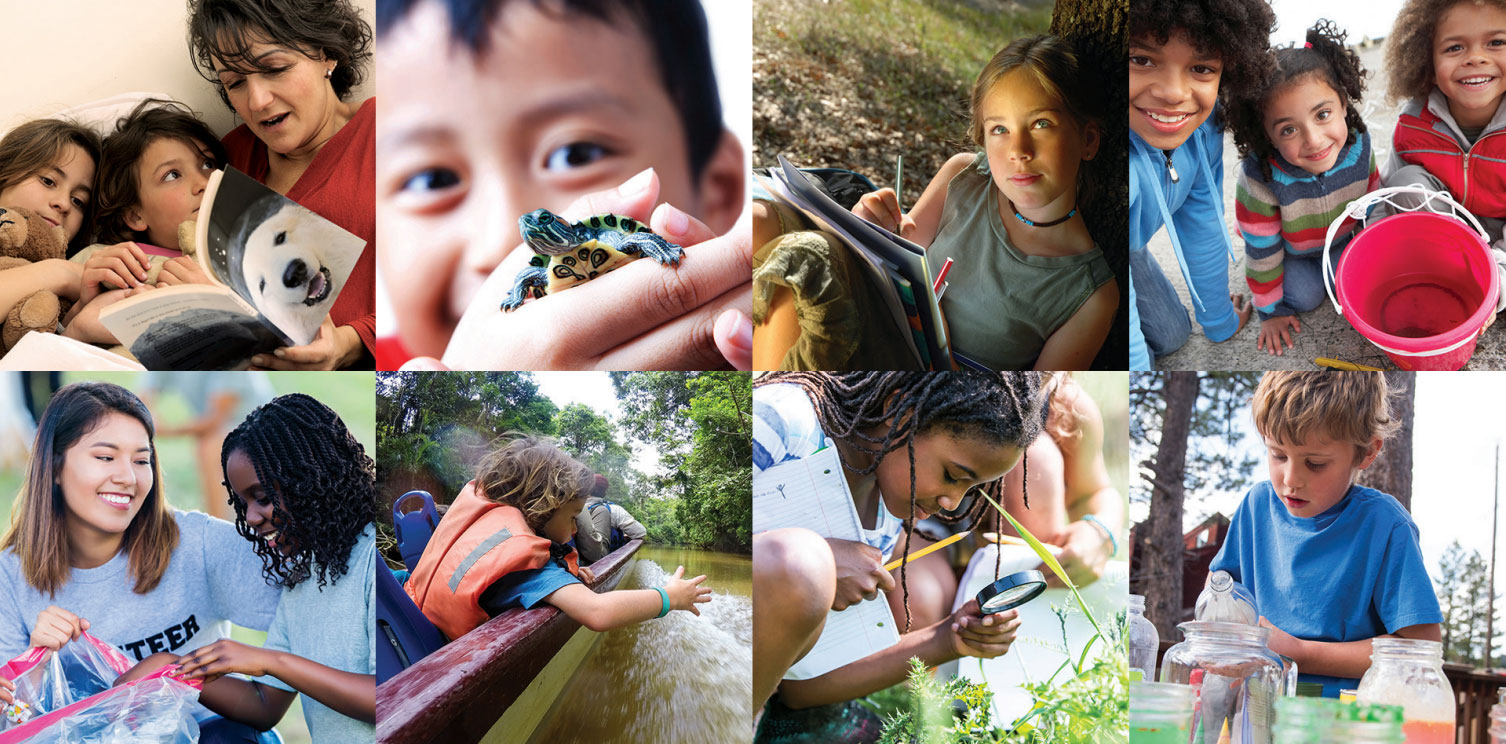 River Rangers gives kids a chance to learn about the life and science above, under, and around rivers including topics around pollution, water conservation, and plant and animal life. River Rangers combines hands-on activities with great fiction, poetry, and picture book biographies, inspiring kids to learn all about the complex world of rivers. Our downloadable toolkit has all the resources you need for your summer program or at-home learning.
DIY science camp: weeks of fun and learning!
Parents and youth program staff! Looking for ways to bring more science into your summer and afterschool learning activities? Choose a topic below, then explore the hands-on activities. You'll also find recommended fiction and nonfiction books plus theme-based apps and websites to deepen the learning. (Find lots more books and activities by browsing our complete library of Science, Nature, and Math themes.)
Begin your adventures by selecting a topic below!