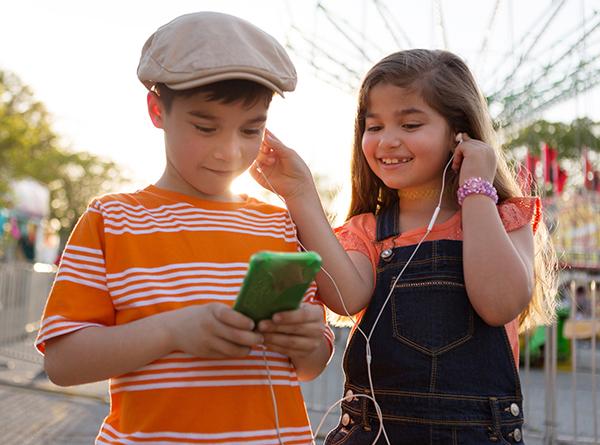 Audiobooks and ebooks are a great option when you're not able to visit your local public library for print books, and for kids who can't get enough of listening to stories read aloud. Here are some great sources for free or low-cost audiobooks and ebooks you can stream on laptops, tablets, or smartphones.
Public Library Digital Services
Is your public library closed? See if your public library offers OverDrive where you can borrow and read free ebooks, audiobooks, and magazines on your phone or tablet — all you need is your library card to get access. See our booklist: Our Favorite Audiobooks.
Use our Book Finder tool or browse our themed booklists for children's books we recommend. Then check to see if you can borrow the audiobook or ebook versions from your public library.
Audiobook and Ebook Services
There are also a number of online services that offer high-quality audiobooks and ebooks. Listening to audiobooks builds vocabulary, background knowledge, and comprehension skills. Here are some digital book services we recommend — you can start with a free trial to explore what they offer:
Picture Book Read Aloud Videos
You might also want to explore some of the read aloud videos you can find online. Here are some of our favorite sources.
Find more links to picture book read aloud videos in this blog post from teacher and blogger Pernille Ripp.