This guest blog post was contributed by Nevaeh Pittman, Early Start Program Associate at Jubilee Youth Services in Washington, DC.

Jubilee Youth Services is part of Jubilee Housing, a faith-based nonprofit organization founded in 1973 that provides affordable housing and supportive services to some 800 economically vulnerable residents of the Adams Morgan neighborhood of Washington, DC.
---
September 12, 2022
Jubilee Housing's Early Start program chose to use Start with a Book's Tune In! toolkit this summer. 
This past summer was filled with adventure and joy at Early Start. Each week at our 5-week summer camp had a different theme. Whatever the week's subject was, we incorporated music and literacy into our lessons. The books that Tune In! provided for us were available for the students to read throughout the academic year. They would remember what they read and the various lessons they took away from it over the summer while having the opportunity to read on their own during "Buddy Read" each day.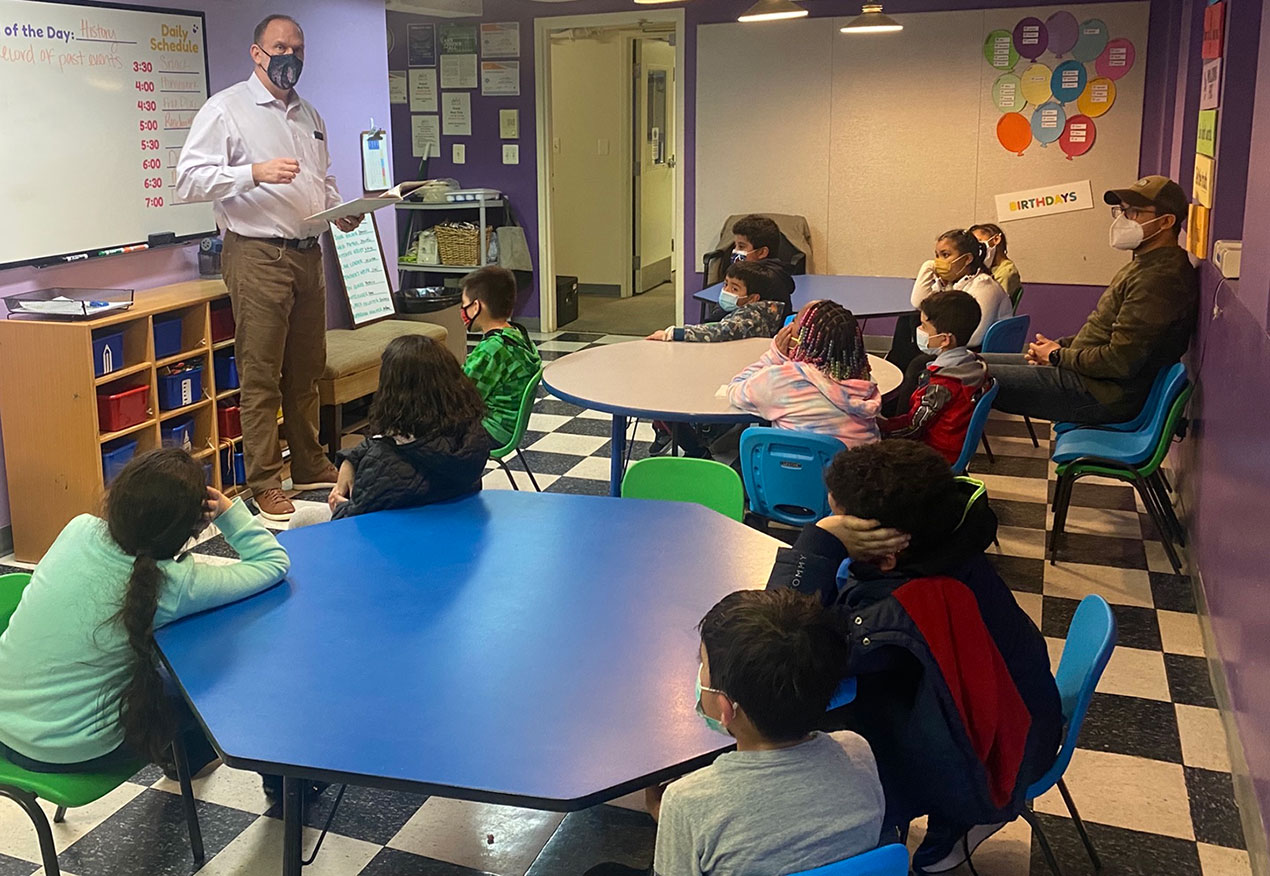 With the aid of the Tune In! music toolkit, Early Start concentrated the majority of the summer on the "art of expression." The children were able to hear a song that was created with their voices and about the norms we repeat daily to kick off the summer. We discussed what music meant to them and how it affected their emotions. They talked about how music may emerge from the wind, the birds, and other elements of nature, and that it is not limited to voice and instruments.
The introduction to drums and beat boxing happened shortly after that, and they had a blast with that segment. The discussion of stage presence and microphone control then followed. I can honestly say that the curriculum made it easier for me to teach them how to control their nerves and express freely.
Early Start created their own Music Mural at the conclusion of the summer. They created their own music and poetry, danced in various ways, and even engaged in humorous rap battles based on sight words and the word of the day. Karaoke helped them develop their literacy because they were able to read the lyrics to their favorite songs, which encouraged them to analyze the music to better understand how and why it affects how they feel.