Kelley Vallecillo
This guest blog post was contributed by Kelley Vallecillo, Resident Services Coordinator with AHC, Inc., an affordable housing nonprofit in Arlington, Virginia. AHC's Summer Camp program is designed to prevent learning loss through educational and enrichment experiences
---
September 27, 2021
AHC's Harvey Hall After School Program was excited to be back in-person for summer camp. The camp theme was the Olympics. We used Start With a Book's Trailblazers books and activities to show that a person can follow their dreams with hard work and never giving up.

Students read the story Touch The Sky about Olympic high jumper, Alice Coachman. After learning about Alice's accomplishments, students tried their own skill at various jumping events. Students practiced long jump and high jump with recreation equipment like jump ropes.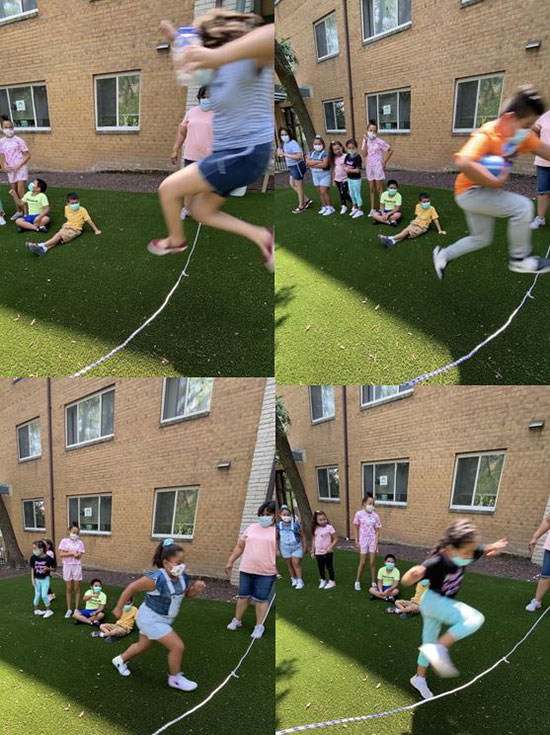 One of the favorite activities from summer camp was learning about another Trailblazer in the story The Fearless Flights of Hazel Ying Lee. Students participated in the activity guide's suggestion of trying out different types of paper airplanes. Students learned to fold two different airplanes, as well as putting together a foam airplane. This activity was great because students learned a new skill and practiced making predictions. 
We look forward to being inspired by other Trailblazers!