Leah Henderson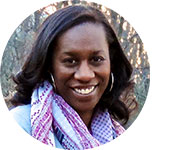 The long days of summer are made for memorable adventures, big and small. Author Leah Henderson shares with Book Life how a simple moment can lead to hours of exploration and real and imagined adventures. Complement her recommendations for summer exploration with our Geography, Travel and Cultures resources.
A seasoned explorer, Leah is the author of the middle grade novel One Shadow on the Wall, a Children's Africana Book Award notable, and a Bank Street Best Book. Her forthcoming picture books include Together We March, Day For Rememberin', and Mamie on the Mound.
---
June 25, 2019
Summer is one of my favorite times to explore. You never know what you might find hiding under a rock in your back yard, around a corner in a new city, or down a path crammed with merchants in a crowded souk.
Exploring the world with all of my senses has opened so many possibilities to me. I come from a family of curious travelers and it would take nothing for us to go for a walk, hop in a car, jump on a plane, climb in a rickshaw, or drift in a dhow on the Arabian Sea. However, I don't think I truly opened my eyes to the world around me until I was on a trip in Senegal, West Africa back in 2010.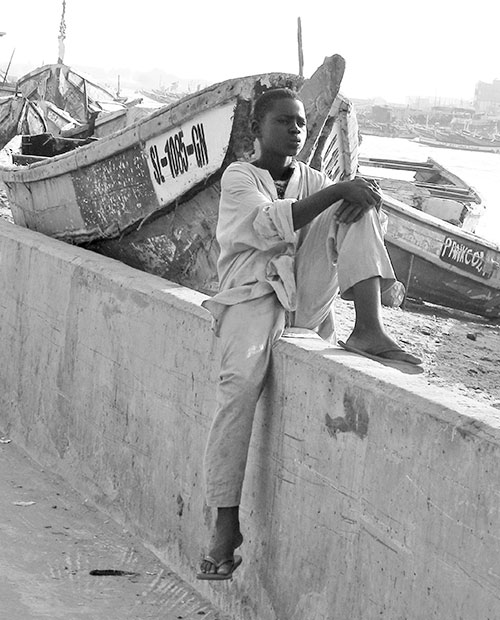 I was traveling in a car with friends and happened to see a young boy sitting on a beach wall, deep in thought. To this day, I can't tell you what it was about him that captured my attention, but he did. I became instantly intrigued by him and his story. And although our encounter was extremely brief — less than two minutes — it lead me on an unforgettable journey of exploration and discovery.
So, imagine this, you write a short story about a boy who's presence and who's photograph you've taken have captured your heart and your imagination.
You tuck the story away, never intending for anyone else to ever lay eyes on your words. Then late one night, when a grad school assignment is due, you pull it out not thinking much about this fictional adventure or where it may take you. But your professor has ideas. She believes you've started a novel with a lovable main character readers will root for. One problem — you know very little about his home, a place you saw in only a few blinks.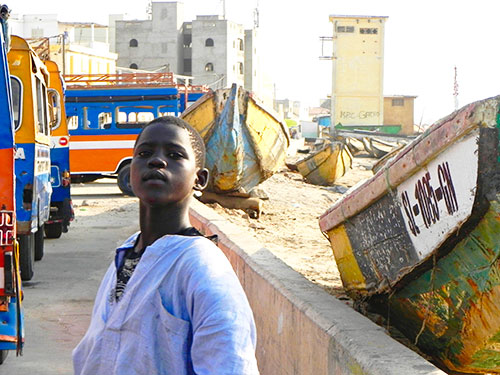 I'm sure you can imagine my apprehension about telling a story in a world so unfamiliar to me. I did not want to create a caricature of this boy's life or do any type of harm. After months of searching the internet and reading any book I could find on life in Senegal, I felt I needed to go deeper.
And the only way I knew to truly get more understanding was to go back to my source of inspiration.
That's when I put my senses to work!
They were on full alert.
I watched and listened. Tasted and felt. I smelled good things and bad. I filled journals, took pictures of cans, fish, clothing, the sand and sea, and anything else I thought I might need. The market sounds became the most interesting conversations and the stench of sun-dried herrings and sardines became a new fragrance.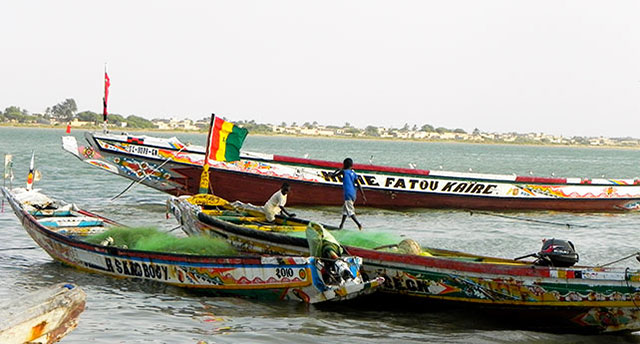 As I opened my eyes, ears and heart, I started to see anew.
The world is open to all of us this way. We simply need to be present for what is happening around us, especially the unexpected.
This summer, help give kids the opportunities to be present and explore a new place from home or with a suitcase and passport in hand. Direct them to:
Books
Short of stepping foot in a place, books are a great way to experience the world. Not only through novels and travel books and guides, but through craft books, cook books, history and art books as well.
Photographs
Scour the internet for images, and maps or take your own snapshots. Look at street names, and famous landmarks. Plot out what you might do for a day if you ever make it to a specific destination.
Music
Nothing beats music for getting immersed in the flavor of a place. Soak up various styles and different instruments. Take in a show, or stop for a street musician.
Art
Explore the work of artists, movies, and videos set in a specific place, or a particular time period you are intrigued by.
Cooking
Go to the market and pick up ingredients for a local dish. Fill your kitchen with the sweet smells of dessert or a country's signature dish. If you have the opportunity, venture into a favorite restaurant of locals.
Above all else, enjoy the journey of discovery! Tap into all your senses as you read and explore. Give into inspiration and don't hesitate to write down your ideas. Those ideas will take you to all kinds of new places to explore.
Happy Travels!