Cindy Chiu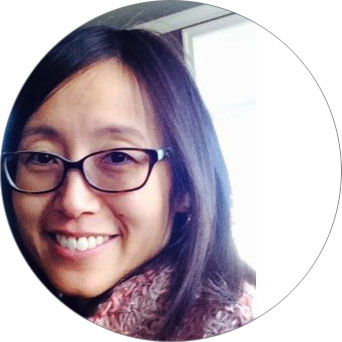 I like to read in all kinds of weather, but it's been a wild summer to try to pick up a book outdoors! Friend Cindy Chiu and her son know all about this. But whether or not the weather cooperates, this teacher-reader-writer-mom and son are filling their summer with all kinds of stories.
---
August 12, 2019
"We can wait this out in the car. The rain is too heavy." Drumrolls of thunder litter the airspace.
"Is this the end of Rocko Bustaga?" my son refers to himself in the third person as we survey the downhill surge of water from the sudden torrential downpour. Parked on a slope a block away from our destination, our 16-year-old VW Beetle sways from side to side as rainwater runoff gushes by, pooling and spraying like a geyser at overtaxed storm drains down below. We are safe in the car, but for how long? Should I try to drive up that hill?
A piercing phone alert disrupts my thoughts. Flash flood warning. A string of expletives escapes from my mouth.
"That's seven swear words, Mom! You owe me …"
"Rocko, shush! I think we might need to leave the car and get to safety. See the school at the top of the hill? We'll get soaked, but that's better than floating away in the car?" I'm hesitant, second guessing myself.
"Mom, let's GO! The car is rocking harder!"
Adrenaline pumping, I scoot to the passenger side, fling open the door, jump over the rushing stream to the sidewalk, grab the jumbo umbrella, hike up the seat so my son could alight, and slam the door before water rushes into the car. Step by step, we hike upstream on flooded sidewalks, clutching onto one another, huddled in prayer.
"We can do this — keep going!" I shout over the thunderous rain.
"Mom, I'm scared," he responds knee deep in water, cradling Blue Bear and Lucky the Red Dog, a soaked Ninjago lunchbox dangling off his arm.
The scene plays out like lines from a summer page turner. Another story to add to our journey.
Ever since my son started speaking, stories — real and imagined — sweeten our summer together.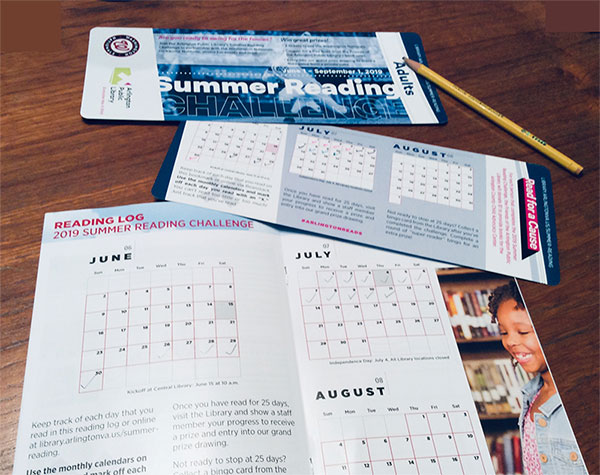 This summer, in addition to signing up for the local library's Summer Reading Challenge, we checked out the Start with a Book website to choose topics to explore. Having just finished fourth grade's in-depth study of Virginia history, my son wanted to dig deeper. We gathered books about the American Revolution and the Civil War and started a ritual to ensure daily reading: "Stoop Time."
Every afternoon when the sun ceases to sizzle our stoop, my son sets up his lounge chair and kicks back with a book. Neighbors stop by to chat about his selections. Before long, our "just finished" pile and "to read next" list grow.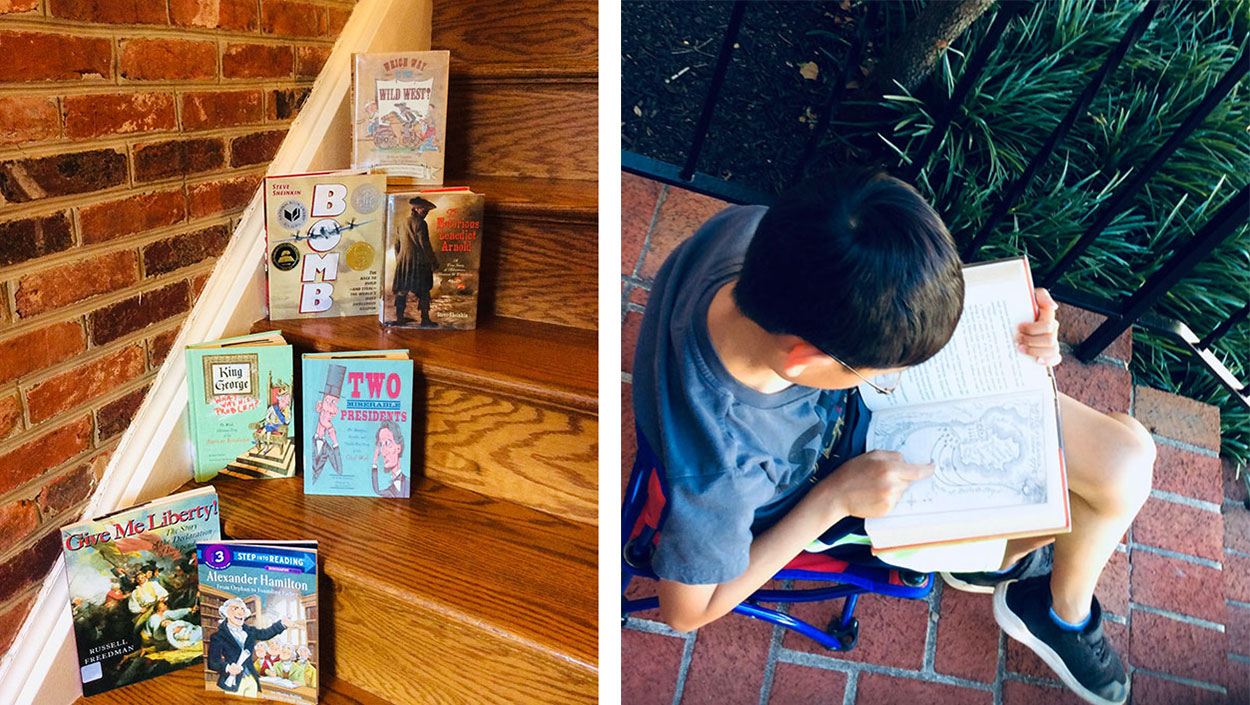 "We can do this — keep going!" I curate stacks of books for us to devour. Book by book, my son steps into a Steve Sheinkin author study:
"I love how Steve Sheinkin makes history interesting. Instead of just stating what happened like in a textbook, he organizes his writing to catch your interest, like How to Start a Revolution!" my nine-year-old chirps.
The more he reads, the more vocabulary he acquires, as well as background knowledge on a range of historical topics. He thinks, speaks and writes like a writer! As a parent and teacher, I am here as support, my son's Uber to the local library.
This weekend, his dad stepped it up a notch with tickets to Hamilton, truly making history come alive and laying the foundation for a memorable summer — from book floods to flash floods! Together we read and chat and learn, bridging the past with the present and making connections to the world today. Step by step. Story by story.