Rachael Walker
Children's literacy consultant Rachael Walker and many of the authors, parents, and educators she's met and worked with talk about how books have changed their lives, how to bring books to life for young readers, and how to enrich kids' lives with good books. (Also visit Rachael at her blog, Belle of the Book.)
---
January 30, 2020
Since the very first celebration in 1998, NEA's Read Across America has generated enthusiasm for reading nationwide, raised public awareness for children's literacy, and supported educators, parents, and others in their ongoing efforts to motivate kids to read. Read Across America is the nation's largest reading event, due largely in part to events and activities hosted by NEA members on March 2, which is "NEA's Read Across America Day."
While NEA's Read Across America Day frequently featured Dr. Seuss books and characters (March 2 is Theodor Seuss Geisel's birthday), the program has long emphasized diverse books and authors to inspire a growing, diverse nation of readers.

Read Across America continues to be about motivating kids to read and encouraging adults to spend more time reading to children but this year, NEA has formally re-branded Read Across America with new resources for March 2 and year-round activities that "Celebrate a Nation of Diverse Readers" and promote the message there is room in our country for ALL readers. The new Read Across America brand is one that is independent of any one particular book, publisher, or character. This includes a new logo and materials promoting books that students can see themselves reflected in, as well as books that allow readers to see a world that might be different from theirs.
As Read Across America draws near, it's time to start thinking about which great books you're going to share on March 2 and plan your reading celebration! Resources and recommendations abound!
Local schools, education associations, libraries, bookstores, and more have Read Across America reading activities that are taking place around the country. With help from Read Across America partners like First Book, the International Literacy Association (ILA), National PTA, Reach Out and Read, We Need Diverse Books, and Reading Rockets, millions of teachers, librarians, students, parents, politicians, athletes, authors, musicians, and just plain folks will take part in NEA's Read Across America activities on March 2.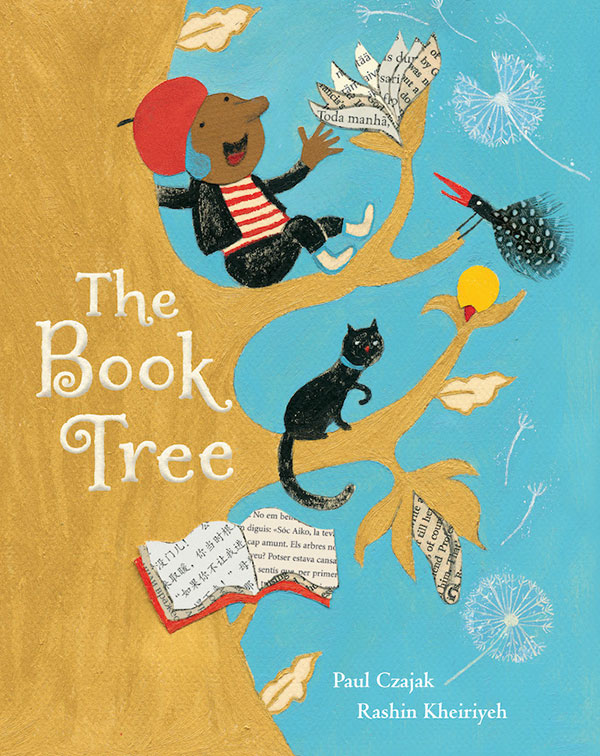 I'll be one of them. If the weather cooperates, I'll be heading outside with some young readers and The Book Tree, written by Paul Czajak and illustrated by Rashin Kheiriyeh (Barefoot Books). Together, we'll explore the joys of the written word, talk about its value in our community, and decorate a tree with collage-art bookmarks we'll make that feature our favorite books.
So get ready to celebrate Read Across America, the many reasons reading is important, and how diverse books help kids discover their own voices and learn from the voices of others!