All children need role models who look like they do. Having role models who share their abilities and challenges and have families that looks like theirs can help kids feel comfortable and confident as they develop their own identities. Diverse role models help children see one another as part of the same community. But in our world still greatly segregated by race, gender, ability and class, finding diverse role models continues to be a challenge.
Enter Anna Kim, illustrator, author, and advocate of diversity of role models for all children. As an Asian-American growing up in the U.S. — Anna was born in Seoul, Korea — she saw few positive representations of her culture. She's come to Book Life to tell us more about how her experiences motivated her to write and illustrate her first picture book, the delightful Danbi Leads the School Parade.
---
December 16, 2020
Heroes Come in All Colors by Anna Kim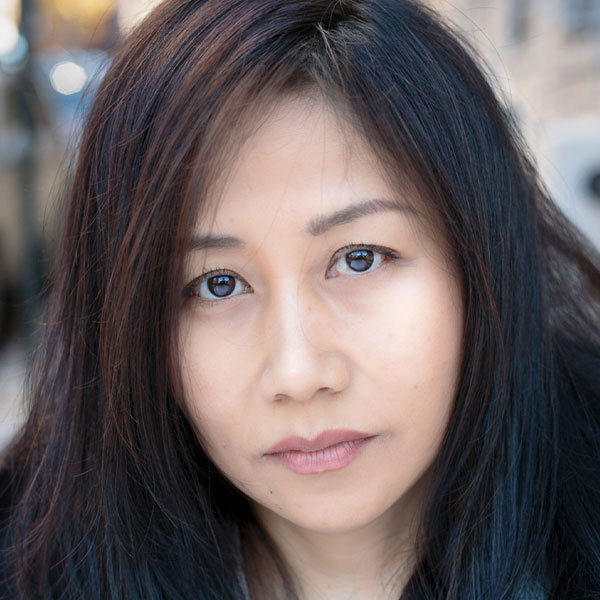 A few years ago, I had a chance meeting with a teacher in Harlem, who shared a story that shocked me. Every year, she would ask the children in her art class to paint self-portraits. And every year, the children would paint themselves as white children with blond hair. And yet, Caucasians are less than 15% of Harlem's population!
As shocking as her revelation was, it echoed what one of my nieces, Asian-American like me, said when she was 5-year old: "I want yellow hair!" Or my own memories of classmates making fun of my nose and "flat face" when I immigrated from Korea. Even after decades of living in America, this is an uncomfortable subject for me.
These realizations prompted me to look for picture books featuring Asian characters for my nieces. I found a few, but none had the kind of fun, character-based stories I had in mind. And so, I decided to create one for them.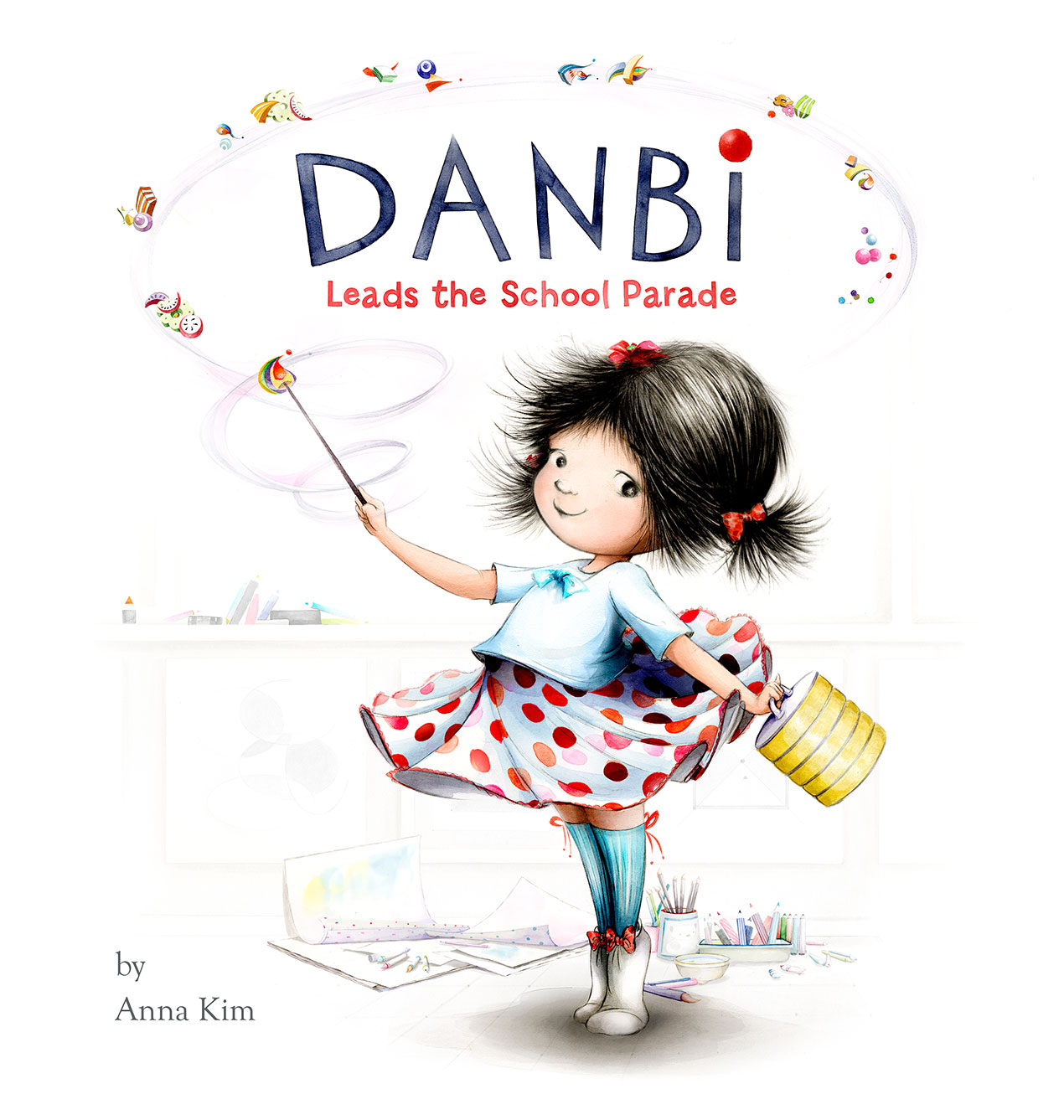 Doodling, particularly doodling characters, is something I do in my quiet time. One night, I drew a little girl, no more than 3/4" on my sketchbook. Tiny as she was, she seemed alive on the page. And so I drew her over and over in all kinds of situations: dancing, pouting, throwing a tantrum at her parents ...
But there was one scene I couldn't bring myself to draw: that of the little girl interacting with other kids at school. Just the thought of it would bring anxiety and numbness. My reluctance was the first cue that the emotions I felt during my first day at school in America had to be the focal point of my book.
As I imagined the little girl's story, I realized that what had started as a passion project for my nieces could have a broader audience. It was about giving children role models they could identify with, no matter their background. They could be Asian immigrants like me.
They could be anyone who looks or feels different, if only for being the new kid on the block. Mostly, it was about giving those children hero choices. I named my character Danbi and started writing her story and that of her white, black and brown classmates.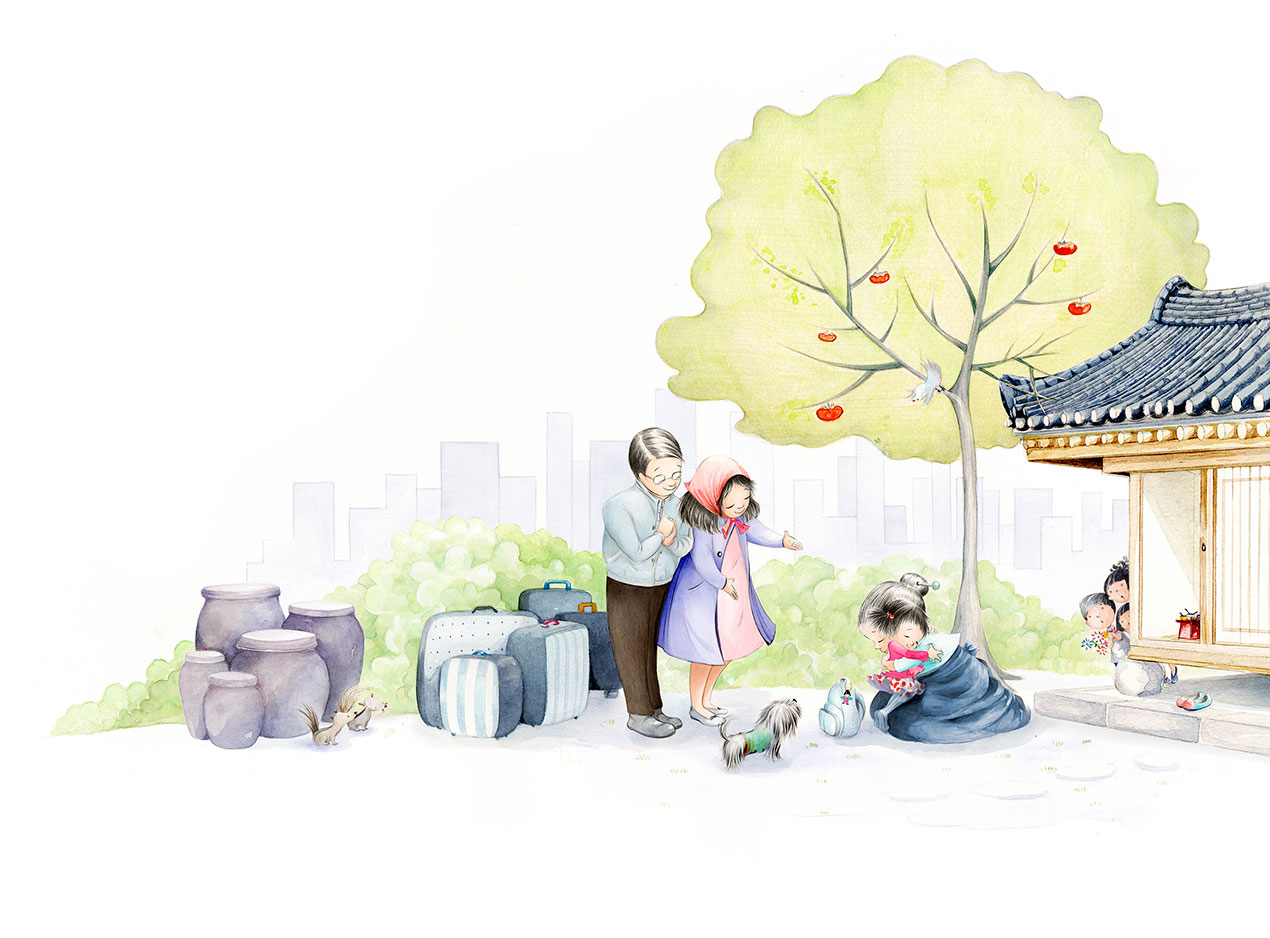 Danbi Leads the School Parade is about Danbi's first day of school in America, and how she overcomes language and cultural differences to make her first friend.
She joins other wonderful stories like The King of Kindergarten by Derrick Barnes and Vanessa Brantley-Newton, The Name Jar by Yangsook Choi, Not Quite Snow White by Ashley Franklin and Ebony Glenn, The Proudest Blue: A Story of Hijab and Family by Ibtihaj Muhammad and S. K. Ali Hatem Aly, and The Big Red Lollipop by Rukhsana Khan and Sophie Blackall. That such books have come to fill the shelves of bookstores all around the country gives me hope.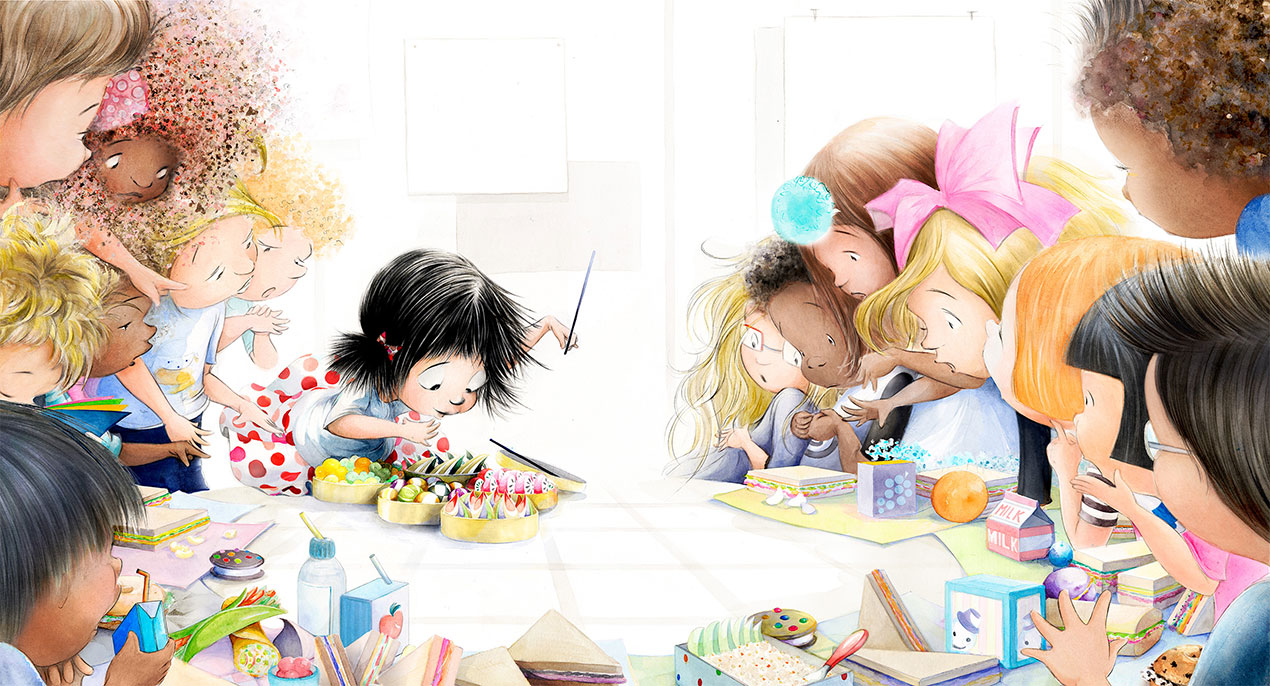 I believe that a seed of confidence planted early will grow strong, and that the movement started by those authors and by the publishers, teachers and librarians who believed in them, can change the world one child at a time.
I've received all kinds of drawings in the mail from my little readers. Drawings of Danbi in a school uniform, Danbi dressed like a vampire, Danbi with a face mask. I've also received photographs that parents took of their children pointing with their little fingers at Danbi or her classmates on the page. Those are children of all races.
I want to share one parent's story, of her little girl who just started kindergarten. Her father is white and her mother is black, and she's been telling her mom, "I am Danbi." And I say, yes, heroes come in all colors.
More about Anna Kim