For me, summertime always feels like a time for dreaming. I'm energized to poke around outside, find the unexpected, and watch things grow and bloom.
No matter your age or circumstance or time of year, you can be working on a dream. Having dreams and setting long-term goals helps kids build resilience, self-confidence, and perseverance. Dreams and goals also give life purpose, direction, and meaning. Our hopes and dreams shape our lives and having dreams helps kids build toward their future.
People who can help get kids thinking about their life dream or get kids dreaming even bigger can be found at home, at school, in your community, and in books! Trailblazers, Reading Rockets' Start with a Book new summer learning activity guide for kids 6-12 years old provides recommended picture book biographies featuring people of color met their goals despite walking through a cultural landscapethat was often hostile towards them.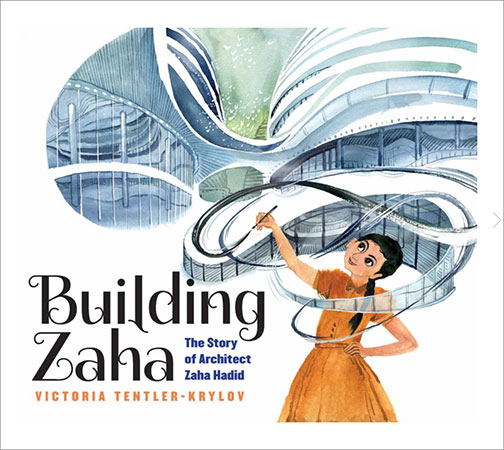 One of the titles featured in the Trailblazers activity guide is the electric picture book biography Building Zaha: The Story of Architect Zaha Hadid written and illustrated by Victoria Tentler-Krylov.
Victoria, a trained and practicing architect, as well as a children's and editorial illustrator, makes her author-illustrator debut with Building Zaha.
Other picture books illustrated by Victoria include Just Read! by Lori Degman, Cyclops of Central Park by Madelyn Rosenberg, We Are a Garden by Lisa Westberg Peters, and the upcoming Sanctuary by Christine McDonnell.
Victoria grew up in Saint Petersburg, Russia, and studied architecture and urban design at Cooper Union and Columbia University. But picture books have always been on her mind! Her inspiration is fueled by urban landscapes but also by fantasy, possibility, and imagination.
We are so excited to have Victoria here to share more about Zaha, architecture, and the power in pursuing a passion.
---
June 1, 2021
Telling the Story of Zaha Hadid by Victoria Tentler-Krylov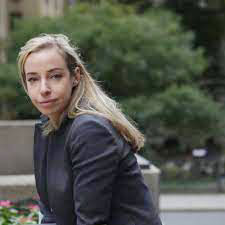 For a very long time — ever since I started architecture school — I have been fascinated by Zaha Hadid, a female British-Iraqi architect.
After I had my own kids, I noticed that most picture books about architecture and design focused on historic architecture, not modern or contemporary buildings! Once I realized that Zaha's story is something that could be told to kids, I couldn't stop thinking about this idea for a book.
There are certain things that set Zaha apart from others, both in terms of her life and her career. First of all, of course, I wanted to focus on the story of a strong person who pursued her passion despite a series of obstacles that got progressively harder as time went on. Even though Zaha was born into a highly educated family with progressive, supportive parents, the deck was stacked against her.  
While Baghdad in the 1950s was certainly more secular and open than it is now, it was still a very conservative Muslim country. But Zaha did find a way to study her beloved architecture in London. After she left school and struck out on her own, she couldn't get clients to build her projects. She was left to wonder why that was, and to fight the endless rejections.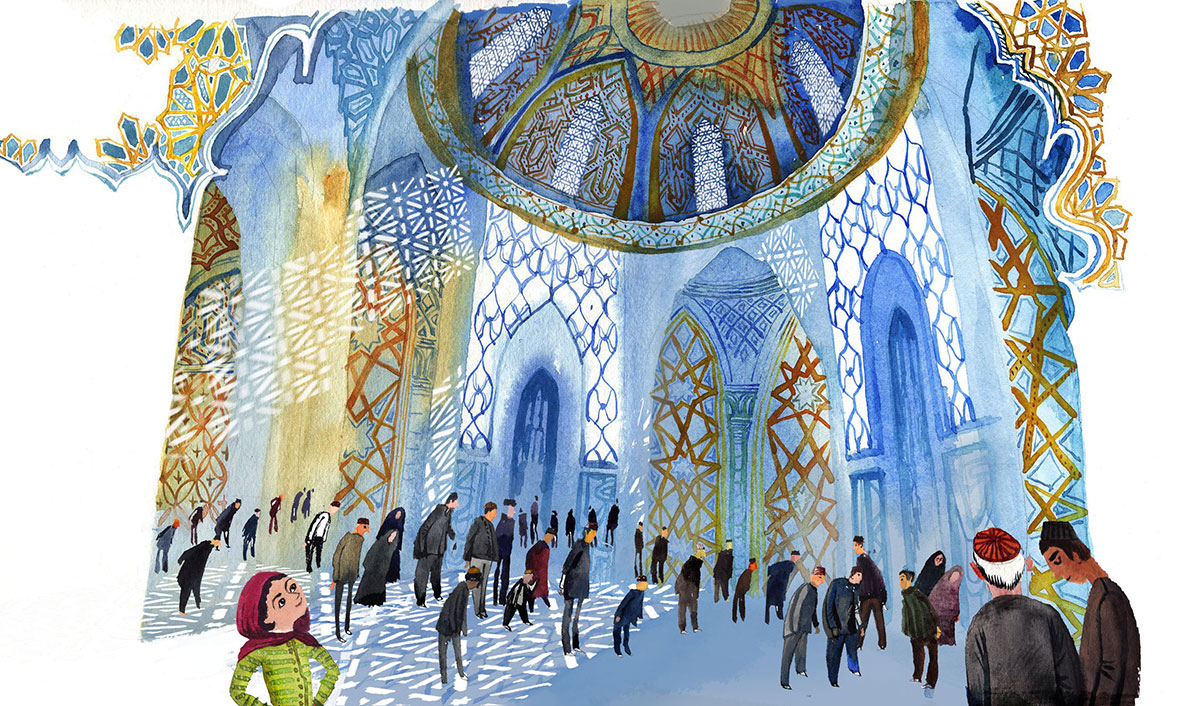 In my book, this theme of believing and persevering despite doubts is the central theme. After all, Zaha would never know why she had to fight so much harder for her work to be acknowledged. Was it because she was a Muslim? Or a woman? Was it because of her flamboyant, colorful clothes, the way she refused to blend? Or what if her work really wasn't good enough?
Of course, I worried that these themes of building a career, fighting for acceptance, and doubting your potential were perhaps too complex for a younger audience. But ultimately, with the help of my wonderful editor Kait Feldmann, we found a way to tell the story simply and compellingly. And, of course, I still believed that young children can often understand much more than we expect of them!
The other theme of the book, and one that ultimately defined its visual style, was Zaha's architecture: the wild curves and swoops, the denial of gravity, and dream-like quality of the projects. I really wanted to picture her sometimes throwing parts of the building into the air and being caught up in the wild hurricane of columns, stairs, windows! Her insistence on the big idea, on pushing the boundaries, and on not getting caught up in the details, really resonated with me.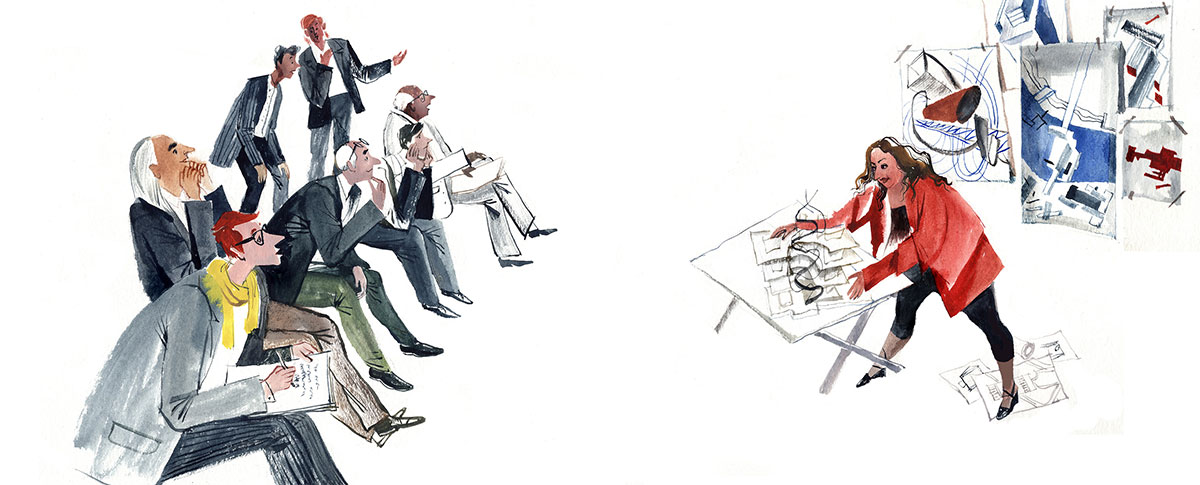 There was one thread I kept coming back to again and again. In one of her interviews, I read that she didn't use rulers, straight edges, and pencils to draw her designs—she reached for paints and brushes instead. When I read about this first, it blew my mind. I knew I had to focus on this in the book; to tell the story of questioning assumptions and tools, being open-minded, and thinking critically.
I find it incredible that Zaha was one of the first architects that adopted computers for use in architectural design, while others in the industry shied away from them. In a traditional field like architecture, to recognize the promise and opportunity that computers help was nothing short of visionary. Now Zaha and her team could precisely describe and plot the complex curves and swooping lines, computers would get her buildings to be that much more 'buildable'.
As an architect, I continue to be inspired by Zaha's genius. As an artist, I am so excited that my book is bringing her story to more readers! And, as a parent, I hope that the book teaches kids to pursue their creativity by taking their own ideas seriously and learning to trust their instincts.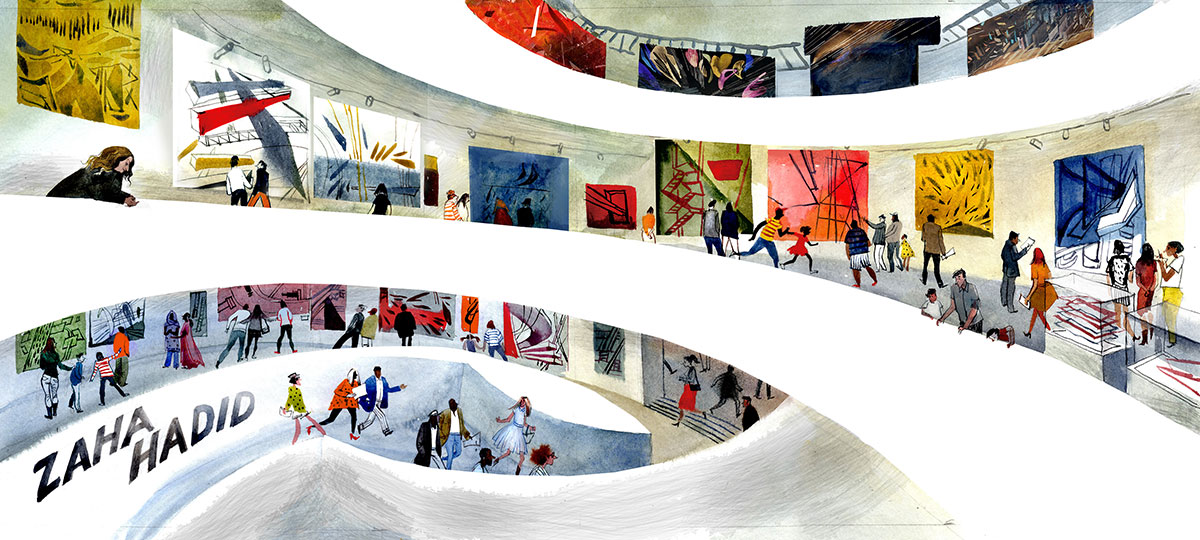 I tell my own kids all the time not to take anything for granted and to always question what they're learning. I hope that kids always remember to cherish and protect their own voices, their own opinions, and their own ideas — no matter how young or inexperienced they are.
Zaha knew from a very young age that practicing architecture could be just as creative an endeavor as painting or music. She ultimately proved she could take a traditional discipline, turn it on its head by questioning its techniques and conventions, and have the world fall in love with her buildings in the end.
I hope that every reader closes the book inspired and energized by Zaha's relentless creative enthusiasm, and by her faith in her own ideas.
More about Victoria Tentler-Krylov