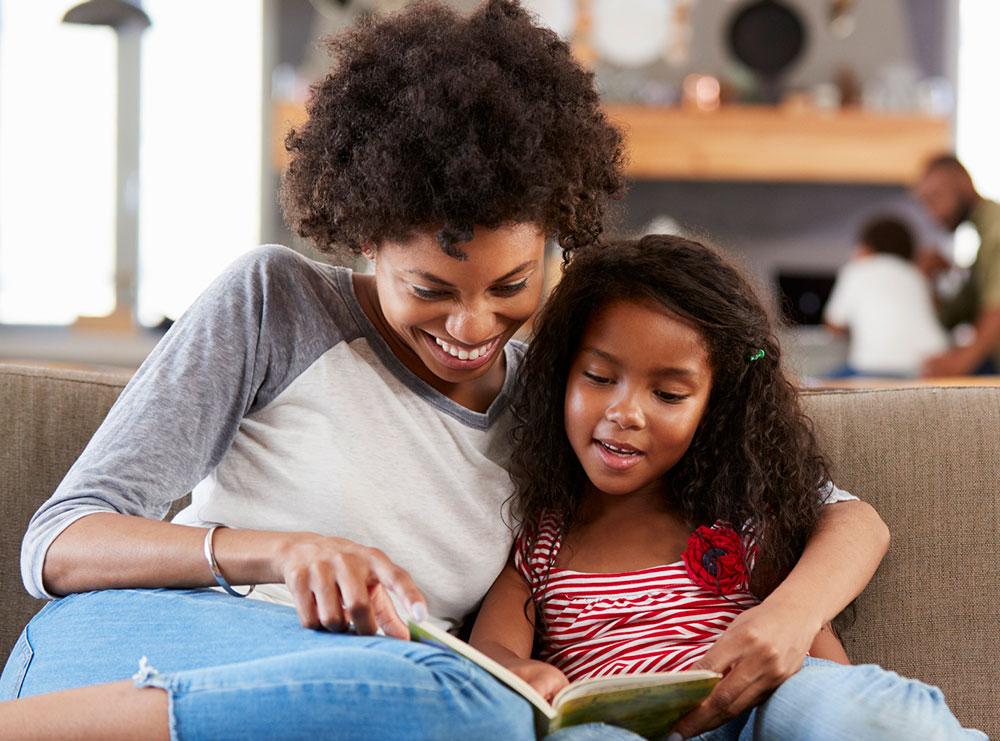 Learn more about reading aloud with children (and how to do dynamic read alouds), choosing great kids' books, building background knowledge, reading fluency, strengthening vocabulary and word knowledge, and how to encourage children to write.
Reading Aloud
Reading aloud is one of the most important things parents can do with their children. Reading aloud builds many important foundational skills, introduces vocabulary, provides a model of fluent, expressive reading, and helps children recognize what reading for pleasure is all about. See Reading Aloud section ›
Choosing and Using Kids' Books
Delight, educate, and inspire the kids you care about with children's books! Below are ideas on how to build a great home library, tips on how to choose books for your child, links to themed booklists, and more. See Choosing and Using Kids' Books section ›
Reading Fluency
Fluency is a critical skill for a young reader — evidence that he is comfortable "decoding" the words on the page and can read aloud with expression. If your child is struggling with fluency, there are simple things you can do at home to help build confidence and skills. See Reading Fluency section ›
Vocabulary and Word Play
Building a large "word bank" is one of the best ways to help children with reading comprehension. Get tips and ideas for strengthening children's word knowledge and sense of play in learning new words. See Vocabulary and Word Play section ›
Parent Tips for Reading, Writing, and Learning
From tips on building background knowledge to strengthening writing skills, get ideas for active learning all year round. See Parent Tips section ›
Adventure tracker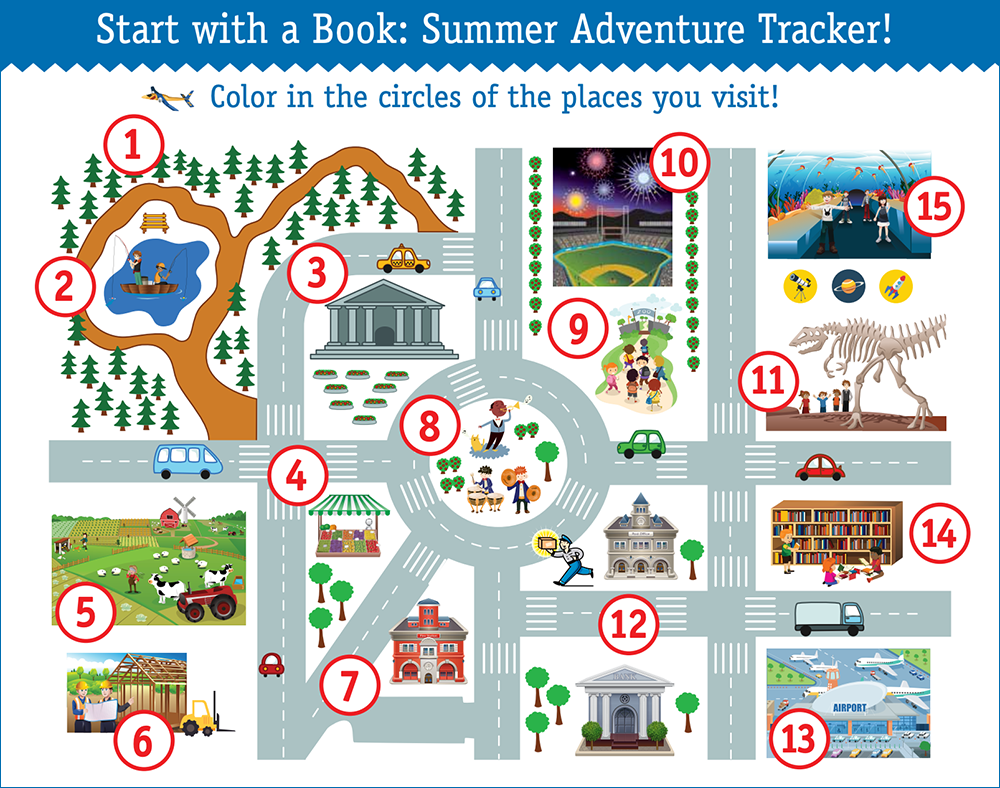 Learn all year long in your own community! Track your learning adventures with our downloadable map and log sheet. Match your adventures with our Start with a Book themes — and find lots of related books, activities and apps to extend the learning.
Download your adventure tracker ›
Book tracker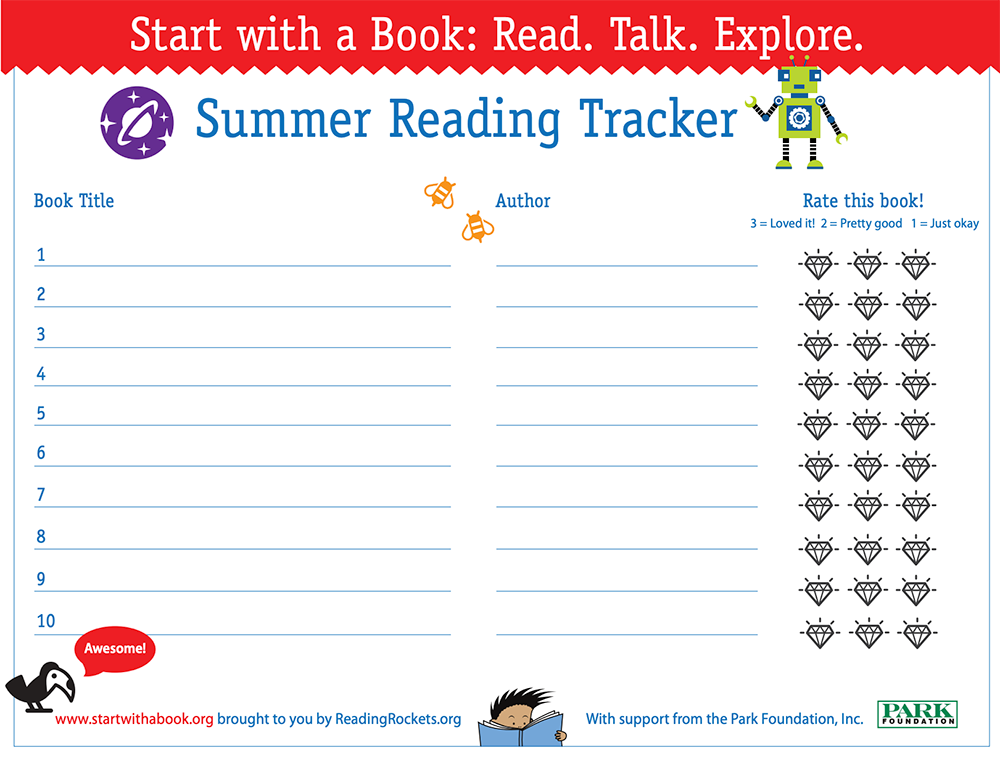 Log and rate all of your summer and afterschool reading!